POST Spring School
Topic: The role and value of partnerships in sustainability transformations
24 – 26 May 2023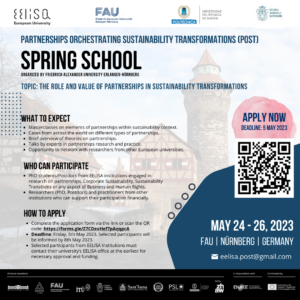 Organized by Friedrich-Alexander-Universität Erlangen Nürnberg
Sustainability challenges fall into social, environmental, and economic domains and are
complex, wicked, and transboundary in nature. Responding to them effectively requires
different approaches and involvement and cooperation of different stakeholders – private
companies, international organizations, civil society groups, academia, government bodies
and local communities.
Partnerships Orchestrating Sustainability Transformations (POST) is dedicated to
understanding cross-sector partnerships for sustainability transformations through exploring
its meaning, dimensions, context, and nature in Europe, Asia, Latin America, and Africa
through interdisciplinary research, exchange, and collaboration.
It was initiated in response to the first funding call for joint institutional activities in
September 2022 by three member institutions of the EELISA.
So far, two workshops have been organized by SNS and UPM in January and March 2023
respectively.
POST Spring School will be organized by FAU from 24-26 May 2023 in Nürnberg, Germany by
the Centre for Human Rights Erlangen-Nürnberg (CHREN) and Chair for Corporate Sustainability Management. It will focus on deepening the understanding of multi-
stakeholder partnerships engaged in tackling the grand sustainability challenges of our times. As such, it will help participants explore the 'values' dimension of partnerships.
Further information POST Spring School
Project for Environmental Defender Law Center (EDLC)
Human Rights and Business Clinic
Call for applications

A team of 3 to 5 students from FAU will conduct a study and deliver a report in English to EDLC by the end of July (with author credit). They will also present the report and research findings to EDC's Global NGO Coalition on steel supply chains.

Time commitment: 3-4 hours per week
About the Human Rights and Business Clinic
Students at FAU work on practice-driven projects with an external organization, supervised by doctoral researchers from the International Doctoral Programme on Business and Human Rights.
Desired student profile
FAU students from the M.A. Human Rights, Law School, and Master level students from other departments with relevant human rights expertise and a strong commitment to human rights and environmental protection.
Fluency in English is required and proficiency in Portuguese, Spanish, or German is desirable but not necessary.

Programme coordinators
Bruna Singh and Stephanie Regalia
Mail addresses:
bruna.singh@fau.de
stephanie.regalia@fau.de
Further information 
About the Business and Human Rights Clinic 
Climate Justice Conference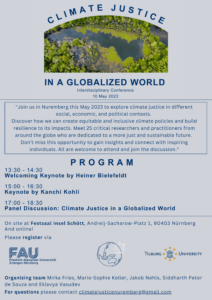 Join us in Nuremberg this May 2023 to explore climate justice in different social, economic, and political contexts. Discover how we can create equitable and inclusive climate policies and build resilience to its impacts. Meet 25 critical researchers and practitioners from around the globe who are dedicated to a more just and sustainable future.
Online registration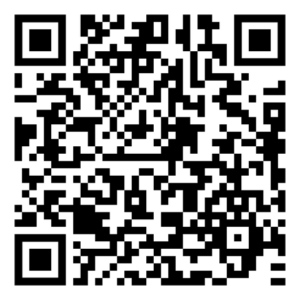 Don't miss this opportunity to gain insights and connect with inspiring individuals. All are welcome to attend and join the discussion.