CALL FOR PAPERS
Multidisciplinary workshop: Climate Justice in a Globalized World
from October 21 – 22, 2022
The guiding theme of the workshop is to understand climate change as it resides in different social, economic and political settings.
Fast Facts:
Travel expenses will be covered
Selected papers will be published
Abstracts submission deadline: June 10, 2022 extended new deadline: June 20, 2022
Article submission deadline: September 15, 2022
Contact: climatejusticenuremberg@gmail.com
Please find detailed information here.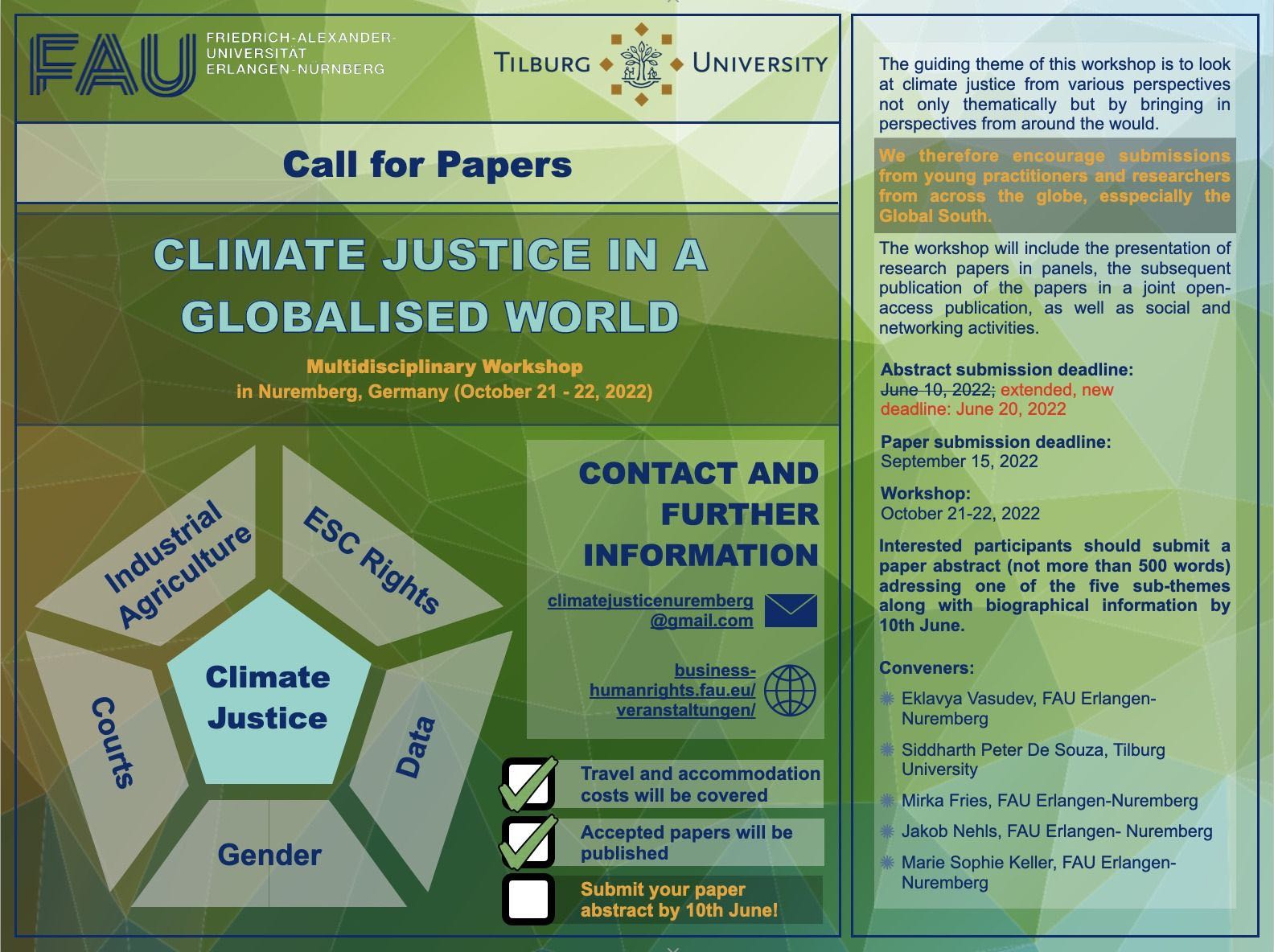 Past Events
Lecture Series Winter Term 2021 / 2022:
Business and Human Rights
We warmly invite you to our upcoming lecture series: Business and Human Rights
The lecture series will be held Tuesdays from 6.30 – 8.00 p.m. in the B6 BISSANTZ Hörsaal Nuremberg.
PLEASE NOTE: The lecture on 1st January will be online via Zoom only!
Participation is open and free of charge, no prior registration is required. As of Nov 15 2021, access will only be granted to people who are vaccinated against or have recovered from COVID-19 (2G rule). Please have documentation ready.
The lecture will also take place via Zoom:
Meeting: https://fau.zoom.us/j/63240792469?pwd=Z3NXMHJEWUhkRXhzMVZhdXdOb0U5QT09
Meeting-ID: 931 3332 1344 Password: 169874
Recorded lectures can be found here.